Crowdfunding alternately called crowd financing - equity crowdfunding - crowd equity - crowd-sourced fundraising - developpement participatif
Publié le 14 Février 2014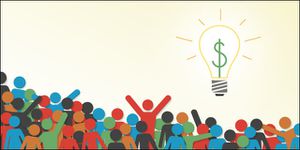 According to Wikipedia :
Crowdfunding (alternately crowd financing, equity crowdfunding, crowd equity, crowd-sourced fundraising) is the collective effort of individuals who network and pool their money, usually via the Internet, to support efforts initiated by other people or organizations
Crowdfunding can also refer to the funding of a company by selling small amounts of equity to many investors.
Probably the hottest crowdfunding site on the Internet is Kickstarter, which raised a total of $220 million from 61,000 launched projects so far. Thousands explore its listed projects every second waiting to give away their money to the project they think is most deserving! According to the guidelines, Kickstarter accepts all major kinds of creative projects but not for causes or awareness campaigns, charity or scholarships, and definitely not for vacations or a new digital camera.
The submission process is really intuitive and straightforward, you just need to sign up an account, then fill out your project details. You are encouraged to describe everything in great detail, as there will be crews reviewing your form and determining whether to accept your project or not.
Backer Reward: create a small reward with a certain price point, and if the backer pledges the price and claims the reward, he will get the reward but only if the funding is successful (which means you reach your funding goal). Very easy and straightforward! For more info, go to their Backers section.
Kickstarter charges 5% fee for every successful project. As Amazon Payment is used to receive the fund, Amazon will apply credit card processing fees, which are 3-5% of your raised project fund. And the biggest downside here is that you have to be a permanent U.S. resident with a Social Security number. So, no luck if the project creator is not a U.S. resident.
Indie is the short form of 'independence', so from the name you already know that this crowdfunding site is aimed to help you raise funds and make you personal project 'go-go-go' without any difficulty. The site's layout is similar to Kickstarter so it's easy to adapt to if you have tried Kickstarter. Unlike Kickstarter though, you can kick-start any project including donations for charity. Its "Backer Rewards" feaure is known as "Perks" here.
Anyone, U.S. resident or not, can receive funding, using PayPal as the payment option. There is a funding plan called 'Flexible Funding', in which you could receive the fund even if the project has failed to reach the funding goal; Indiegogo charges you a higher fee for that.
Indiegogo will get 4% from every raised fund, and 3% will be charged for credit card processing, plus $25 wire fee for non-U.S. campaigns. If you've applied for the Flexible Funding plan and your campaign failed to reach the goal, Indiegogo will charge 9% of the fund, but you still get to take the remaining funds away.
RocketHub is definitely a popular station to fuel your project for launch. The site boasts a 3-step simple process to upload your project. You can then track the progress and status of your project. If you are just interested in crowdfunding, you can go for FuelPad, but RocketHub's winning feature is the launchpad.
LaunchPad: presents offers for RocketHub members to work with top-notch brands, companies and marketers to help them raise public interest and seek more potential opportunities for their projects. Prizes range from photography exhibition venues to 4-week media outreach campaigns with top marketers. A great plan for creatives such as artists, photographers and musicians who seek for rare opportunities and publicity.
Rocket Hub charges 4% of the fund for successful project, and 8% for project ended without reaching the financial goal. In addition, 4% of credit card processing charge will also be applied.
If you're looking to just raise money online, for a cause, or for yourself even, GoFundMe is the best fundraising option you can use. In here, you get supporters to donate for your personal campaign, and it could be everything from a personal traveling fee to your pet's medication fee. It's truly about donation.
Sharing is caring: Unleash the sharing power of widgets, a dashboard with social media integration, and even multiple donation pages to spread the message to every possible corner of the Internet for greater success.
GoFundMe take 5% from each donation (hence the total donation) you receive. Depending on your preference, you could either use WePay or PayPal to process your payment; they both charge fees ranging from 2.9+% to 3.5%.
Claiming to have raised more than $97,000,000 for thousands of worthy causes, Razoo is the next crowdfunding behemoth that you, as a fundraiser should seek help from. The site focuses heavily on causes than profitable projects, but they do have a dedicated section for non-profit fundraising projects. Razoo divides fundraisers into 4 major categories: Nonprofits, Individuals, Corporations, and Foundations, and they each have their own benefits.
What's strong about Razoo is obviously its technological advantage that helps you to spread the word about your projects effectively. With the old school yet incredibly useful Donation Widget and Facebook Widget, you are able to create any donation section in any part of a blog by embedding the widget into it. Razoo even has an iPhone app that enables you to manage your project and engage your donors. Talking about hi-tech social marketing!
Razoo charges a very low rate, just 2.9% of your total fund. Bear in mind that this an all-in flat rate as other crowdfunding site often charge higher than 4% not including credit card fees.
Crowdrise specializes more on dealing with real world issues than fueling profitable creativity. They fund for animal welfare, arts, cultures, diseases, education, and even religion. It even labels itself as a platform that help raises money for Charity.
However, that doesn't mean that you couldn't raise money for personal causes! The fundraiser could still raise funds for their personal life activities like birthdays, weddings, or even college projects. That being said, charity and personal fundraising section are clearly separated into Fundraiser and Nonprofit categories.
CrowdRise Poins: the more people donate to a certain fundraiser, the more CrowdRise Points the fundraiser will gain. Based on the points, Crowdrise members will then know which fundraiser or organization has made more impact to the world; it helps the organization raise their popularity and improve their reputation.
This is pretty complicated. Generally, there's a flat 4.95% charge for the profit fundraising event, but there's a blurry transaction fee involved in extra charges. For non-profit organizations, you could choose from a range of account types from free, to one with a $199 monthly fee.
This one is a crowdfunding effort to bring in new talent into the music industry. The career of a music artist is an expensive one that requires major funding and publicity. PledgeMusic is one such crowdfunding site. Music-related sites are usually philosophical, with a hardcore user interface, but PledgeMusic is clearly an exception. Its interface looks persuasive and intuitive at the same time, just like the Kickstarter and Indiegogo!
Backers will definitely get a reward even if they bear the lowest pledge, which is usually that they are supportinga digital download of the artist-produced music album. And as usual, the more fund you pledge, the richer the rewards you reap.
PledgeMusic charges 15% out of the fund you raised. You probably have to weigh the worthiness between your project, the site popularity and the fee before you go all in.
Since its launch in 2006, Sellaband has coordinated recording sessions of more than 80 music artists, and, over $4,000,000 have been funded to music bands via the site. Different from its earliest version, Sellaband offers 100% freedom for your music creation: you are free to make the deal with any label, management company, or publisher without any limitations.
You could change the background design of your page to match your music genre and public image. It's like MySpace with crowdfunding ability. Additionally, the artist could create a standalone web page as their blog page, biography page, and even photos and videos page. As a Sellaband artist, you are offered special prices for professional third-party solution services, such as promotion and CD printing.
Similar to PledgeMusic, Sellaband charges 15% out of the budget in order to support their full-time working assistants.
You want to do something on mobile devices? There's an app for that! You want to fund your app? There's a site for that! And it's called Appbackr. It offers you a chance to let the backers fund the apps that are currently on sale or in the stage of development, but backers could earn back their money by backing the app!
The concept, sounds really complicated for anyone who isn't into business but it's basically something like this: buy the app listed on the Appbackr with a lower price, and the money you pay will be deposited to fund the app or its development. Once the app makes its earnings in the app store, Appbackr will pay the backers back with the sales price of the app. So if you bought the app during its developmental stages at $1 ten times but the app is eventually sold for $2 at the app store, you would have forked out $10 but gotten back $20! The app gets funded, you get your return on investment. It's a win-win! Appbackr will handle the entire trade process.
Generally Appbackr takes a certain amount out of your fund to run their crowdfunding business, but there is no fixed percentage here. The amount will depend on your app price, and it could even vary based on several factors. It's recommended that you read the FAQ and contact them for clarification. This may sound complicated at first, but once you master it, Appbackr could be your goldmine for future app development projects.
So you've browsed through a list of quality crowdfunding sites, but in the end you still prefer to let an Angel Investor fund your company. If you need help getting their attention, Crowdfunder can help. Crowdfunder allows U.S. startup and small businesses to raise funds by selling equity, debt and revenue-based securities, while attracting Angel Investors and Venture Capital to your company.
As the site is still in beta mode, you can't start selling any of the above yet, but you could probably add your company details to the site while it ripens! The crowd can vote for their favorite company, so that they could invest in the company when the beta phase is over.
To attract even more potential companies, Crowdfunder has organized a startup contest where you simply create your company profile, then let the crowd vote for it. The Judges will pick 10 startups to pitch at the live event of the Vegas Tech Fund. The winner will get up to $500,000 in funding, not a bad deal to attract funding while test-firing your company ideas!
This site is really a brand new thought as it kinda breaks the fundamental concept of crowdfunding, in which the crowd should be the backer. However, Angel Investors are certainly beneficial and most importantly, professional in many aspects. So if you have full confidence on attracting the glorious Angels to kick-start your legendary company, go with this one.
Singapore-based crowdfunding platform for Asia
one more for the social enterprise/impact investment world
crowdfunding platform that is specifically for sports related projects
-Read more : http://www.hongkiat.com/blog/crowdfunding-sites/
-Read more :http://accredify.co/crowdfunding-explained-in-3-infographics/
Crowdfunding Explained in 3 Awesome Infographics
-Read more : http://www.alloprod.com/labels-participatifs/
Cet annuaire recense l'essentiel des sites de crowdfunding et de crowdsourcing en France et dans le monde entier, que ce soit pour produire un artiste ou le financement d'un projet participatif.
C'est vous qui décidez de la qualité des sites présents dans cet annuaire en votant pour eux, sachant que seuls les sites ayant une fiche peuvent obtenir des votes (un vote par site).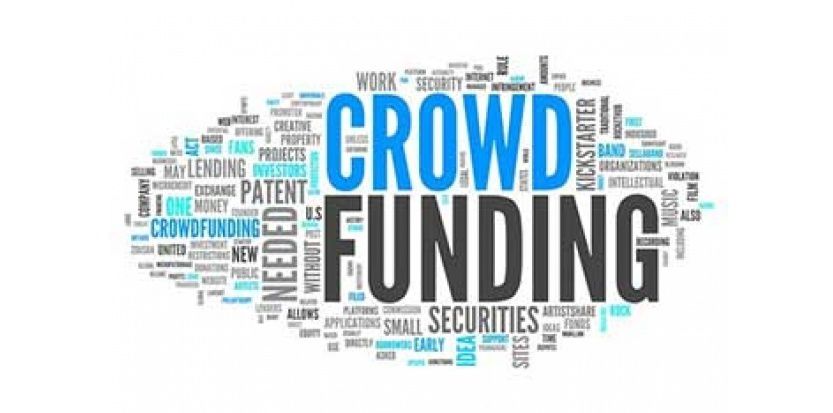 plateforme de developpement participatif Crowdfunding alternately called crowd financing - equity crowdfunding - crowd equity - crowd-sourced fundraising