The SAMSUNG Galaxy Note 3 Neo : a second choice in the range similar to what the Grand did for the S2 and S3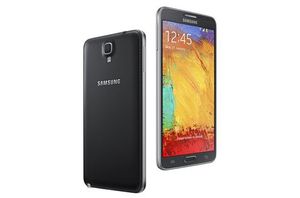 The SAMSUNG Galaxy Note 3 Neo : a second choice in the range similar to what the Grand did for the S2 and S3
This new devices looks and feels the same as the original Note 3, but compromises a bit on some features to give it a lower price tag. We look at five features that have been tweaked and see whether it is going to make a big difference for the end user.
1. Design: The Galaxy Note 3 Neo is almost the same as the Note 3, well almost. If you are nitpicking, the display is 5.5 inches compared to the 5.7 inches on the Note 3, you will need much more than a scale to figure that one out. It is also about 6 grams lighter than the 168 grams of the Note 3, not that you will ever feel it in your hands. The rest of the design is identical and no one will be able to make out that this is a lesser Note 3 in all respects.
2. Display: This is where there is a huge difference between the two devices. The Note 3 Neo does not have Full HD display. Instead it sports a 1280 x 720p HD Super Amoled screen. But the good thing here is that coming from Samsung this screen is among the best you will get in HD and the difference in resolution is visible only when you are playing Full HD video, even that needs a trained eye.
3. Processing power: This is another area where the two devices are really different. The Note 3 Neo is considerably underpowered in comparison to its predecessor. It has a 1.7 GHz Dual Core A15 + 1.3 GHz Quad Core A7 processor combo in comparison to the Note 3 which has two quad-core processors of which one is 1.9 GHz. This difference shows up in the benchmark tests where this phone is listed much below the pinnacle occupied by the Note 3. But when it is hard to make out this difference when you are using the phone, for even what the Note 3 Neo offers is much more than what you need for daily use. But if you really stretch the device with multi-tasking, the lesser processing power and lower 2GB RAM could start showing up.
4. Camera: The Note 3 has what I think is one of the best Android cameras. With it I have shot Full HD videos that have been good enough to be passed off as professional grade DSLR footage. The Note 3 has a 13MP sensor, while the Note 3 Neo has a 8MP sensor, though both can shoot Full HD videos at 30 frames per second. The test shots we took were really good and it is hard to see the difference in camera until you move the pictures to a larger screen.
5. Battery: The Note 3 has a legendary battery which goes on and on. The Note 3 Neo has a smaller cell, but its battery too can last a while. We clocked 24 hours with more than average use and that is superb. It might still be a couple of hours short of the Note 3, but then this is a 3100mAh battery in comparison to the 3200mAh of the other one.
Verdict: The Samsung Galaxy Note 3 Neo emerges as the poor man's Note 3, well almost. For this is Rs 7,000 cheaper than the Note 3, but still has a street price of around Rs 36,500. If you want a large, powerful phone with a superb stylus and a host of unique features then the Samsung Galaxy Note 3 is the phone for you. But if you want the same features, but can't spend as much and are willing to cut some corners to reduce the price tag, then the Samsung Galaxy Note 3 Neo is a good choice.
Price: The Note3 Neo is priced at Rs. 40,900, but is available for Rs 36,500 online.
So, what else can you expect from Samsung soon? Watch the video below
read more :http://indianexpress.com/article/technology/mobile-tabs/samsung-galaxy-note-3-neo-review/2/
At the annual Samsung Forum in Bali, B D Park, Samsung Electronics' president and CEO for South West Asia, said the company will focus on bringing in smarter experiences for its customers, of which there are more and more every year. No wonder then that the company has recently been touted as the eighth most valuable in the World.