Amazon is a company known for its risks : Amazon.com is rumored to be working on a smartphone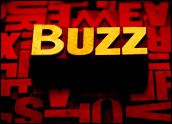 Amazon is a company known for its risks
It is constantly experimenting and inventing, unafraid to fail.
One big risk for them was letting other merchants sell through Amazon. It would allow a merchant to undercut Amazon's price, which would lead to fewer sales for Amazon.
Amazon.com is rumored to be working on a smartphone that will go on sale later this year, and a report said Tuesday that users will be able to control the gadget by simply tilting it around in different directions.
The rumored device is expected to include four low-power infrared cameras on its front side. Those cameras will allow the gadget to display 3-D effects on the phone's screen, as previously reported.
But on Tuesday, tech news site BGR said that those cameras will also help the phone recognize the way users tilt it.
By recognizing different tilts, the device will be controlled by users moving it around in different directions. The phone is also expected to have a 4.7-inch touchscreen, so users will be able to perform touch gestures as well.
The tilt gestures will essentially serve as shortcuts for certain actions. BGR said Amazon hopes that the tilt gestures also make the device more comfortable for users to control with one hand.
For example, while reading a Kindle e-book, a user would be able to tilt the phone to scroll the screen up or down. Tilting the phone while in the messaging app would bring up a user's photos, allowing him or her to quickly add pictures to a message. Tilting the device after looking up restaurants in the phone's mapping app will reveal each location's ratings on Yelp, according to the BGR report.
It's unclear when the device will officially be announced and released.
Citing unnamed sources, BGR said it expects Amazon to unveil the phone later this spring, while the Wall Street Journal earlier this month said the company hopes to announce the gadget by June at the latest.
Amazon could not be reached for comment.
© 2014 Los Angeles Times (CA) syndicated under contract with NewsEdge. All rights reserved.
read more : http://www.toptechnews.com/story.xhtml?story_id=0010004FM5F5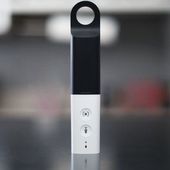 Amazon vient de présenter son nouveau joujou lié à un concept qui devrait changer la phase des courses en ligne...et pas seulement. En effet, l'Amazon Dash, petite télécommande de la taille d'...
http://ookawa-corp.over-blog.com/2014/04/amazon-dash-pour-tuer-le-supermarche-dare-to-be-better-ok.html
Amazon Dash, pour tuer le supermarché ! Dare to be better ? OK !
Drones - octopters - Delivery solutions - Amazon.com : process gets more mature month after month - OOKAWA Corp.
Drones - Octopters - Delivery solutions - www.Amazon.com : process gets more mature month after month 10 mile radius from a distribution center. read more : ...
http://ookawa-corp.over-blog.com/2014/04/drones-octopters-delivery-solutions-amazon-com-process-gets-more-mature-month-after-month.html
Drones - octopters - Delivery solutions - Amazon.com : process gets more mature month after month