Google partners with Ray-Ban, Oakley on Google Glass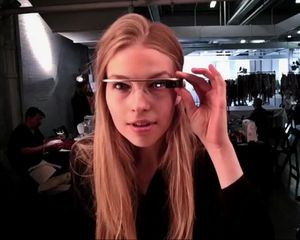 Google partners with Ray-Ban, Oakley on Google Glass
Google has announced that it has partnered with the company behind glasses brands Oakley and Ray-Ban to bring a much-needed sense of style to its upcoming Google Glass wearable computing system.
Currently available exclusively in the US as part of a paid, closed beta programme, Google Glass puts the company's Android smartphone technology in your direct line of sight. It's not Google's only wearable computing project, with the smart watch-oriented Android Wear likely to hit the open market before Google Glass, but it is one of the most impressive.
Sadly, it has something of an image problem, with concerns regarding privacy - in particular how the front-facing camera can be easily activated to record people without their knowledge or consent. The unique design is also proving divisive. In a recent update on the project, Google even went so far as to attempt to dispel what it claims is a misconception that the gadget is the exclusive domain of fashion-ignorant technology types.
Now, the company has confirmed a partnership with the Luxottica Group, which is behind well-known glasses brands including Ray-Ban, Oakley, Vogue-Eyewear, Persol, Oliver Peoples, Alain Mikli and Arnette. "Luxottica understands how to build, distribute and sell great products that their clients and consumers love – something we care deeply about at Glass, too," the company explained of the partnership. "They'll bring design and manufacturing expertise to the mix, and, together, we'll bring even more Glass style choices to our Explorers. In addition, Luxottica's retail and wholesale distribution channels will serve us well when we make Glass available to more people down the road."
Neither Loxottica nor Google could be pushed on when Google Glass will be available for general sale at retail.
Read more : http://www.expertreviews.co.uk/gadgets/1306813/google-partners-with-ray-ban-oakley-on-google-glass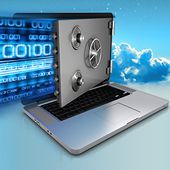 Les Google Glass à la banque chez les Caisses d'épargne : le coffre-fort numérique - OOKAWA Corp.
Les Caisses d'épargne mettent leur service de coffre-fort numérique au goût du jour en les associant aux Google Glass. La banque a présenté début mars, une application développée pour les l...
http://ookawa-corp.over-blog.com/2014/04/les-google-glass-a-la-banque-chez-les-caisses-d-epargne-le-coffre-fort-numerique.html