PayPal, Google Maps and Pinterest among the first Android Wear-ready apps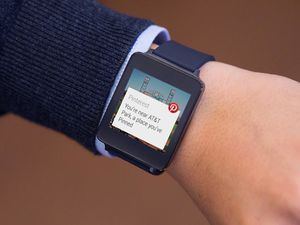 PayPal, Google Maps and Pinterest among the first Android Wear-ready apps
We heard a lot about Android Wear at Google I/O, including the first three smartwatches to sport the software: the LG G Watch, the Samsung Gear Live and the Moto 360.
Now the first Android Wear-compatible apps are appearing on Google Play, including some of Google's own software.
Android Wear smartwatches already support notifications from your phone out-of-the-box — they work like an extension of the notification drawer on your handset, so you can check emails and texts and even control music playback. All apps can work with Android Wear in this way without any changes, but some code tweaks are required to take advantage of advanced notifications, extra voice input commands and sensor inputs (such as the heart rate monitor on the Samsung Gear Live).
When you see an app announced as updated for Android Wear, it means it has been modified to specifically take advantage of the functions on the new smartwatches. Pinterest has been quick off the mark, updating its app to buzz your watch whenever you go past a location related to something you've pinned. PayPal has also announced a beta version of its next app with Android Wear support — it enables users to check-in and pay on the go, and get payment notifications on their wrists.
Music tracking and sharing service Soundwave is another app that's been updated for Android Wear, enabling following and sharing from a smartwatch (handy when you're out on the morning jog). Google is of course keen to get all of its apps up to speed with the new wearable technology, and Phandroid spotted that both Maps and Keep have been upgraded with extra smartwatch-ready functionality.
Google Keep was one of the apps shown off in the Android Wear demo at the I/O keynote, where the wearable SDK was officially released to developers. All app updates are still handled via a compatible Android handset, with the Wear components automatically pushed out to the smartwatch as required.

Read more: http://www.digitaltrends.com/mobile/paypal-google-maps-pinterest-among-first-android-wear-ready-apps/#ixzz368fPaocc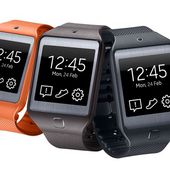 Samsung will reportedly reveal Android Wear smartwatch at Google I/O - OOKAWA Corp.
Samsung will reportedly reveal Android Wear smartwatch at Google I/O According to CNET , Samsung will debut a new smartwatch running Android Wear, Google's new OS designed specifically for ...
http://ookawa-corp.over-blog.com/2014/06/samsung-will-reportedly-reveal-android-wear-smartwatch-at-google-i-o.html
Samsung will reportedly reveal Android Wear smartwatch at Google I/O According to CNET, Samsung will debut a new smartwatch running Android Wear, Google's new OS designed specifically for wearables, at next week's I/O event