The Five Most Disruptive Innovations at CES 2014

The Five Most Disruptive Innovations at CES 2014
Bang Disruption book added significant urgency to our annual search for the biggest disruptors at the International Consumer Electronics Show in Las Vegas (CES)
We fully expected to come across an exciting range of new examples, many of which hadn't even been thought of last year.
Sure enough, among the record-setting 3,000+ exhibitors and two million square feet of exhibit space that overtook much of Las Vegas this week, we found dozens of innovative technologies offered by start-ups and incumbents alike, each with the strong potential to rewrite the rules of one or more market sectors. The range of industries participating in this show reinforced our belief that today every business is a digital business and every consumer a digital consumer
.../...
Thanks to the continuing decline in cost for basic technologies, a robust ecosystem for experimentation, the availability of recombinable component parts, and tools for global sourcing, many of the technologies we highlighted last year area even better, cheaper and more customizable than they were when we last saw them.
Often, they were also smaller and require less power–though energy was itself a major category of disruptor this year.
One source of overall disruption is the proliferation of so many new devices, which has the happy side effect of creating tremendous economies of scale for manufacturers of basic components. Corning demonstrated Gorilla Glass 3.0, for example, which is even more durable and now includes antimicrobial protection.
1. Embedded sensors – Thanks in large part to the smartphone revolution, innovators worldwide now have access to a wide range of low-cost microelectromechanical systems (MEMS), including accelerometers, gyroscopes, and magnetometers. It's now easy and cheap to embed sensors into every physical product imaginable, fueling explosive growth for the Internet of Things—the most talked-about trend at CES this year.
2. Wearables: The Internet of You – An incredible range of new products have appeared this year that collect information about you and your body–technologies that are poised to revolutionize the massive healthcare sector, especially for aging populations. Accenture's Digital Consumer Tech Survey 2014, released at CES, reveals significant market opportunities in wearable technologies. More than half of consumers are interested in buying wearables, including fitness products, smart watches, and connected eyeglasses.
3. Exponential Energy – Electronic and computer components aren't the only technology exhibiting exponential improvements in price and performance. Many alternative energy technologies are also becoming better, cheaper, and smaller. We saw dozens of new uses for solar power and improved storage batteries for charging other devices, in many cases without the need for cables and plugs.
4. Driverless vehicles – There's a great deal of buzz about driverless cars, following eye-opening experiments begun in 2009 by Google and others. In reality, automakers have been using technology to make vehicles more autonomous for years, including everything from anti-lock brakes to automatic parking.
5. Immersive Interfaces – Last year, in a suite far from the conventional floor, we got an early look at the Oculus Rift, a prototype of virtual reality gaming goggles that was launched only a few months before on Kickstarter. The company has continued to develop its technology, and a new 1080p OLED prototype, code-named Crystal Cove, won the official CES "Best of the Best" award as the consumer electronics product of the year.
Read more : http://www.forbes.com/sites/bigbangdisruption/2014/01/10/the-five-most-disruptive-innovations-at-ces-2014/
About the authors : http://www.forbes.com/sites/bigbangdisruption/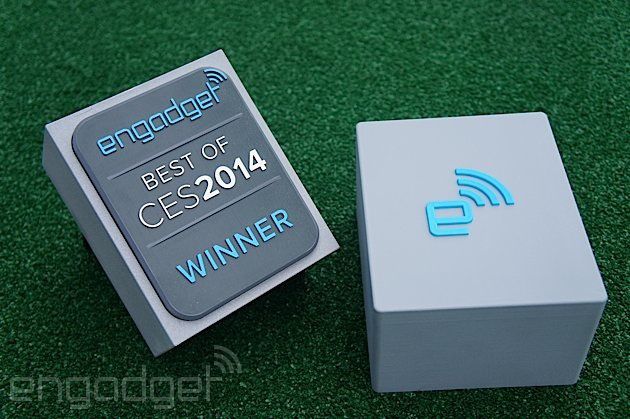 http://www.engadget.com/2014/01/09/best-of-ces-2014-awards-winners/ : Presenting our Best of CES 2014 Awards winners
Big Bang Disruption: Strategy in the Age of Devastating Innovation - OOKAWA Corp.
Big Bang Disruption: Strategy in the Age of Devastating Innovation Watch a video that explains Big Bang Disruption. Navigate through the 12 rules for surviving in the Age of Devastating Innovation ...
http://ookawa-corp.over-blog.com/2014/06/big-bang-disruption-strategy-in-the-age-of-devastating-innovation.html
Big Bang Disruption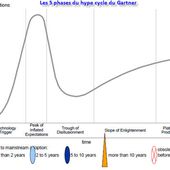 Predictions : Qu'est-ce que le Hype Cycle selon le groupe GARTNER ? - OOKAWA Corp.
Predictions : Qu'est-ce que le Hype Cycle? Chaque année depuis 2005, le groupe Gartner publie une nouvelle version de son " hype cycle ". Il s'agit d'une analyse des principales technologies ...
http://ookawa-corp.over-blog.com/2014/02/predictions-qu%E2%80%99est-ce-que-le-hype-cycle-selon-le-groupe-gartner.html
Predictions : Qu'est-ce que le Hype Cycle? Chaque année depuis 2005, le groupe Gartner publie une nouvelle version de son " hype cycle