GoPro Launches Entertainment Channel on Xbox One
Publié le 31 Octobre 2014
GoPro has raised the bar for action and adventure on Xbox One, launching an entertainment channel packed with thrilling content, from kung fu fighting to epic roof jump stunts. The GoPro Channel allows Xbox Live members worldwide to stream GoPro content on-demand, share favorite videos, and purchase cameras and accessories directly through the Xbox One console.
To commemorate the launch, we are releasing four exclusive videos to the Xbox community, including an awesome piece of user-generated content captured by Chicago resident, Ethan Swanson. We caught up with Ethan to get the scoop on what inspired his video:
"I currently work as an actuary for an investment company full-time, but in my free time I am either training or seeking out adrenaline pumping activities, and I have been climbing and jumping off things since before I can remember.
This video was filmed in Chicago and took a few weeks from start to finish. I discovered the location while out scouting some possible jumps and climbs, took some measurements to get distances, and practiced 1-story jumps to get my timing right. On jump day, I used two HERO3+ Black Edition cameras for filming. I mounted one on my helmet with a curved adhesive mount and used a tripod for the other.
I was ecstatic when GoPro reached out to me about my video and can't believe it's going to be viewed by so many people on the GoPro Channel for Xbox!"
read more : http://gopro.com/news/gopro-launches-entertainment-channel-on-xbox-one?utm_source=newsletter&utm_medium=email&utm_content=XboxPromoImg&utm_campaign=20141023_vow_lava-man_row&utm_term=&ExactTarget=true
GoPro: Xbox One, Xbox 360, and Windows 8 Apps
Check out a teaser of Ethan's epic roof jump video here: This isn't the first taste of GoPro content for the Xbox community, however! In April, we debuted the GoPro Channel for Xbox 360 and the response has been amazing. More than half a million Xbox 360 users worldwide have already downloaded the GoPro Channel and are watching an average of 18 minutes of GoPro videos each session. So if you've got an Xbox 360 or Xbox One, be sure to download the GoPro Channel today! If not, don't worry… you can head over to our YouTube Channel to view all of our latest video releases along with new playlists and our favorite edits. Keep an eye out for Eli's video to appear in the coming weeks!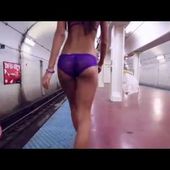 Life is an incredible adventure, or it's nothing at all! - OOKAWA Corp.
Introducing GoPRO Hero 4 GoPro Sports Montage Summer 2k14 : GoPro au Nasdak depuis le 26 juin 2014 - OOKAWA Corp.
http://ookawa-corp.over-blog.com/2014/09/life-is-an-incredible-adventure-or-it-s-nothing-at-all.html
Life is an incredible adventure, or it's nothing at all! - OOKAWA Corp.