Qualcomm Snapdragon 810 SoC will support 450 Mbps LTE
Publié le 11 Décembre 2014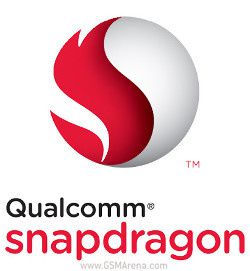 It's already pretty clear that most of next year's flagship Android smartphones will be powered by Qualcomm's upcoming Snapdragon 810 chipset.
A while back this was rumored to have encountered some issues, but the company making it has assured us that it's on track for a release in the first half of 2015.
And when it does make it into your next handset, the Snapdragon 810 will support even speedier LTE networks than previously thought. That's because Qualcomm has today announced it will upgrade the chip to support Cat.9 LTE, which comes with theoretical peak download speeds of 450 Mbps. That's up from the Cat.6 LTE which the Snapdragon 805 tops out at, enabling 300 Mbps downloads in the best of conditions.
The maximum theoretical peak upload speed will remain 50 Mbps, as it has been since Cat.3 LTE devices appeared on the market long ago. Cat.10 LTE will go beyond that, up to 100 Mbps for upload, but apparently we're still going to have to wait for that.
The Snapdragon 810 will achieve the 450 Mbps maximum speed because its modem will be able to utilize three 20 MHz carriers simultaneously, through carrier aggregation (CA). The company has already tested its solution with "multiple commercial network and test equipment companies, as well as an over-the-air demonstration in a commercial network environment" and found that it works as advertised.
This will be Qualcomm's first SoC to feature Cat.9 LTE.
And of course it will be backwards compatible with earlier standards, such as GSM/EDGE, CDMA1x/EVDO, TD-SCDMA, and WCDMA/HSPA+.
read more : http://www.gsmarena.com/qualcomm_snapdragon_810_soc_will_support_450_mbps_lte-news-10457.php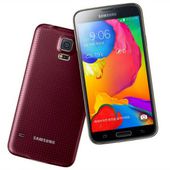 Updated Samsung Galaxy Note 4 with Snapdragon 810 being tested for major Korean carriers - OOKAWA Corp.
The Galaxy Note 4 is currently available in two processor variants, the one with an Exynos 7 Octa processor and the other with a Qualcomm Snapdragon 805chipset. It looks like Samsung is working on ...
http://ookawa-corp.over-blog.com/2014/12/updated-samsung-galaxy-note-4-with-snapdragon-810-being-tested-for-major-korean-carriers.html
Updated Samsung Galaxy Note 4 with Snapdragon 810 being tested for major Korean carriers - OOKAWA Corp.