Student Body Language is based on the idea that even in the age of the internet most of the student's success will depend upon skill in face-to-face human communication
Publié le 9 Décembre 2014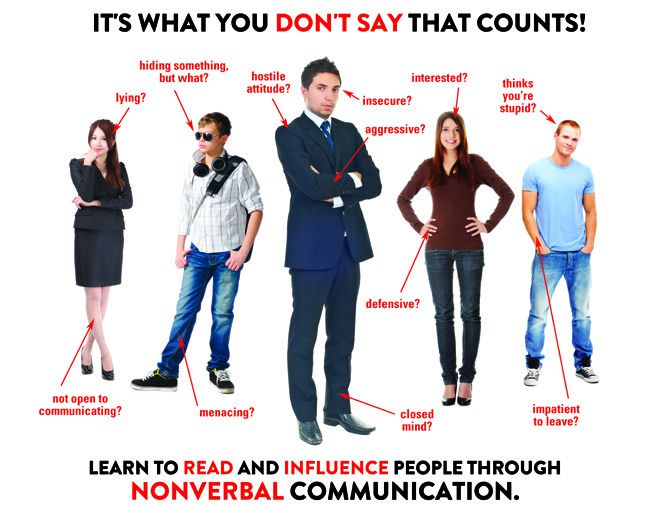 Bio:
After 15 years as one of the most successful performers on the college campus scene, Christopher Carter began to notice that students were becoming increasingly skilled at interacting in the virtual world of the internet, but less skilled at communicating in the real world. He realized that many of the non-verbal communication techniques he used in his show to create the illusion of mind-reading could be used by student to communicate more effectively with their peers and professors. "Student Body Language" was born!
"Student Body Language" is based on the idea that even in the age of the internet; most of the student's success will depend upon skill in face-to-face human communication. His program is an exciting and fun exploration of the way we communicate beyond words. In it, Christopher teaches students how to be better listeners, how to correctly interpret the non-verbal signs others give off, and more important, how to use their own body language to create the best possible impression every time.
"Student Body Language" is more than just a lecture. Christopher not only demonstrates his ability to "read minds," he then shows precisely which non-verbal cues he was looking for, and then he teaches the students what to look for and how to be open to these same subtle clues. But that's just the start: through interactive demonstrations, Christopher shows the students how they can use their knowledge of body language to improve their relationship with their roommates, their social lives, their academic success, even how to nail their first job interview after graduation!
Christopher has presented to rave reviews at over 2,000 colleges and universities and received all of the top awards in the campus industry. He has been named Entertainer of the Year, Best Male Artist, Best Live-Novelty artist, and Best Performing Artist.
Reviews:
"Christopher Carter is one of the most exciting speakers that you can bring to your campus. His message is relevant to people from all walks of life. He has the ability to ignite any audience with his active learning approach. Our students were fixated and in awe of his magician-like abilities. Student Body language is a uniquely educational and entertaining workshop. Personally and professionally I believe everyone walked away with valuable information. He was an excellent choice to kick-off our Student Success Workshop series." – Rudy Yañez, Morton College
"Christopher Carter brings the perfect mix of education and fun to the new "Student Body Language Show." It was exactly the type of college success Edu-tainemnt I was hoping to bring to our students!" – Brad Krasaway, Director of Student Life, Rainy River Community College
"Christopher Carter was the Keynote at our Prairie Eight District Student Council Workshop. He was the HIGHLIGHT of our workshop. The students enjoyed his message on The Body Language of Leadership, as he was entertaining AND insightful. Our workshop evaluations were all the data we needed to know that our money was well spent! I would hire him without hesitation for future presentation needs." - Lisa Meyer, Director of Guidance, Pontiac Township High School
"The Body Language event was a tremendous success. Students were wildly enthusiastic in their praise of Christopher Carter's presentation. I heard more positive , exemplary comments from our students about this presentation than any other here at the college to date! Fantastic! Carter is a magician both with words and with non-verbals!" – Rick Plummer, West Shore Community College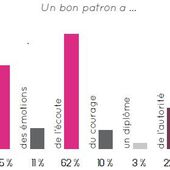 La nouvelle génération Z rejette le management à la papa - OOKAWA Corp.
Alors que la génération X (née entre 1965 et 1979) s'accommodait bien d'un management vertical, la génération Y (1980 - 1994) a commencé à bousculer la hiérarchie, et celle qui fait ses pre...
http://ookawa-corp.over-blog.com/2015/01/la-nouvelle-generation-z-rejette-le-management-a-la-papa.html
La nouvelle génération Z rejette le management à la papa - OOKAWA Corp.
HESAV - La valorisation des Territoires par l'image !! Dare to be better ? OK ! - OOKAWA Corp.
L'Université de HESAV (Suisse) s'anime ! L'esprit HESAV : http://www.hesav.ch/ Séances d'information et modalités d'admission : prochaine présentation : De 16h45 à 18h00 HESAV-Haute Ecole de S...
http://ookawa-corp.over-blog.com/2015/02/la-valorisation-des-territoires-par-l-image-dare-to-be-better-ok.html
HESAV - La valorisation des Territoires par l'image !! Dare to be better ? OK ! - OOKAWA Corp.