10 issues Facebook's Mark Zuckerberg addressed at MWC 2016
We learned that every country is different
I hope this (VR) will be one of the killer apps for 5G
Video brings more raw and intimate moments that let you be you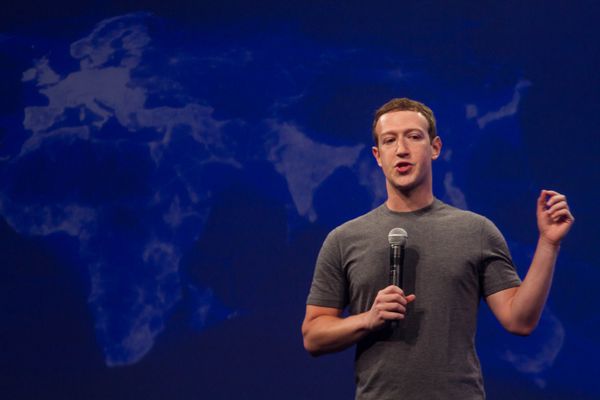 From VR to body sweat: 10 issues Facebook's Mark Zuckerberg addressed at MWC 2016
BARCELONA, Spain — Mark Zuckerberg made his second annual appearance at the mobile industry's big event as a keynote speaker, where he discussed everything from his 3-month-old baby to his love of virtual reality.
Zuckerberg was interviewed on stage at the Mobile World Congress 2016 by Wired's Jessi Hempel in a Q&A that sometimes left the Facebook founder flustered due to ongoing microphone and feedback issues. Still, a packed crowd came to hear the Facebook CEO just one day after he was mobbed like a rock star at his surprise appearance at the Samsung Press conference.
There was no super huge news, but as usual, Zuckerberg had many things to say. Here's 10 interesting tidbits:
Hempel started with the big recent news: Internet.org's ban in India. The Free Basic program is part of Zuckerberg's ambitious efforts to connect the next billion people. Hempel asked Zuckerberg what he learned. He gave a rather sophomoric answer: "We learned that every country is different." (Though he did talk about the other things Facebook is doing with drones and satellites to expand Internet connectivity.)
Zuckerberg expressed frustration that people think his desire to connect more people is part of a nefarious plot: "People don't take me at face value that we just want to help people get on the Internet."
With all the talk about 5G networks this year, he exhorted the telecom industry not to lose focus on connecting the rest of the world as well.
On Oculus VR's pending rollout. He explained how he'd dreamed about VR since he was a teenager, saying "it's personally really exciting to me."
Zuckerberg: "I hope this (VR) will be one of the killer apps for 5G."
Zuckerberg on his artificial intelligence Jarvis project. It's not some big Facebook endeavor, he said: "I just want to control my house."
Why he's so bullish on video, especially live video: "Video brings more raw and intimate moments that let you be you."
Hempel asked where he stood on Apple's dispute with the FBI. Zuckerberg: "We lean toward Apple." But he also noted Facebook would work with the government if it meant stopping a terrorist threat.
Zuckerberg said he and his wife have not worked out screen-time rules for daughter: "I've got time to figure that out."
Zuckerberg, sweating so much from the beginning that an assistant brought out a towel, admits that when it comes to sweating, "I'm not good at controlling that."
read more : http://venturebeat.com/2016/02/22/10-issues-facebooks-mark-zuckerberg-addressed-at-mwc-2016-vr-video-india-sweat/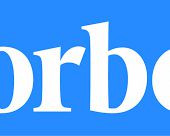 Classement Forbes : Xavier Niel passe devant Patrick Drahi - OOKAWA Corp.
Classement Forbes : Xavier Niel passe devant Patrick Drahi Le patron de Free est désormais plus riche que son concurrent Patrick Drahi, magnat des télécoms, dont la fortune a fortement dégringo...
http://ookawa-corp.over-blog.com/2016/03/classement-forbes-xavier-niel-passe-devant-patrick-drahi.html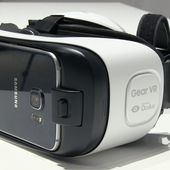 Samsung dévoile un partenariat avec Facebook - OOKAWA Corp.
Nous prenons le meilleur matériel et nous fournissons le meilleur software Gear VR et Facebook Au sujet du Gear VR justement, Samsung a fait une annonce que l'on n'attendait pas ; outre la venue sur
http://ookawa-corp.over-blog.com/2016/02/samsung-devoile-un-partenariat-avec-facebook.html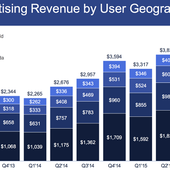 Plus du quart de l'humanité a désormais un compte Facebook - OOKAWA Corp.
Comme le souligne le blogueur Robert Scoble sur le mur de Mark Zuckerberg, une valorisation à 100 milliards de dollars lors de l'introduction faisait rire de nombreux " spécialistes ". C'est ...
http://ookawa-corp.over-blog.com/2016/01/plus-du-quart-de-l-humanite-a-desormais-un-compte-facebook.html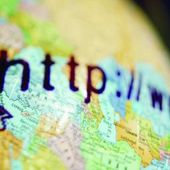 B'Sociable ! ça PAYE : Les Zuckerberg sur les traces des Gates - OOKAWA Corp.
A l'occasion de la naissance de leur fille Max, Mark Zuckerberg et Priscilla Chan ont publié une lettre à leur fille dans laquelle ils souhaitent œuvrer pour un monde meilleur et décident donc ...
http://ookawa-corp.over-blog.com/2015/12/b-sociable-ca-paye-les-zuckerberg-sur-les-traces-des-gates.html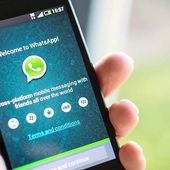 WhatsApp file vers le milliard d'utilisateurs par mois - OOKAWA Corp.
La messagerie instantanée revendique 900 millions d'utilisateurs actifs mensuels. Ce qui représente une hausse de 80% en 11 mois. 500 millions en octobre 2014, 700 millions en janvier 2015, 800 ...
http://ookawa-corp.over-blog.com/2015/09/whatsapp-file-vers-le-milliard-d-utilisateurs-par-mois.html